SPCA SingaporeFortunemoji
The Background
For many Chinese in Singapore, the Lunar New Year means feasting, festivities — and fortune-telling. It's common to see zodiac animal-related fortunes popping up online and offline before and during the new year.
And the Year of the Dog is no exception.
The Idea
In 2018, we gave an update to the traditional fortune-telling segments on Lunar New Year variety shows. During the festive period, SPCA hosted a live fortune-telling segment on Facebook, featuring a familiar furry face.
My Role
I wrote all the scripts for Master Dog's videos leading up to his live appearance.
During the 1-hour livestream, I wrote his script real-time and co-ordinated with the voice-over artist to deliver all the punchlines and fortunes. Master Dog was also scripted to remind viewers to volunteer their time, as well as adopt and not shop.
The Results
Over 13,000 people tuned in from around the world!
Gian Jonathan, Sean Tan, Astri Nursalim, Creshelle Padilla
Fortunemoji Case Study Video
Meet Rooster, Master Dog, and Piggy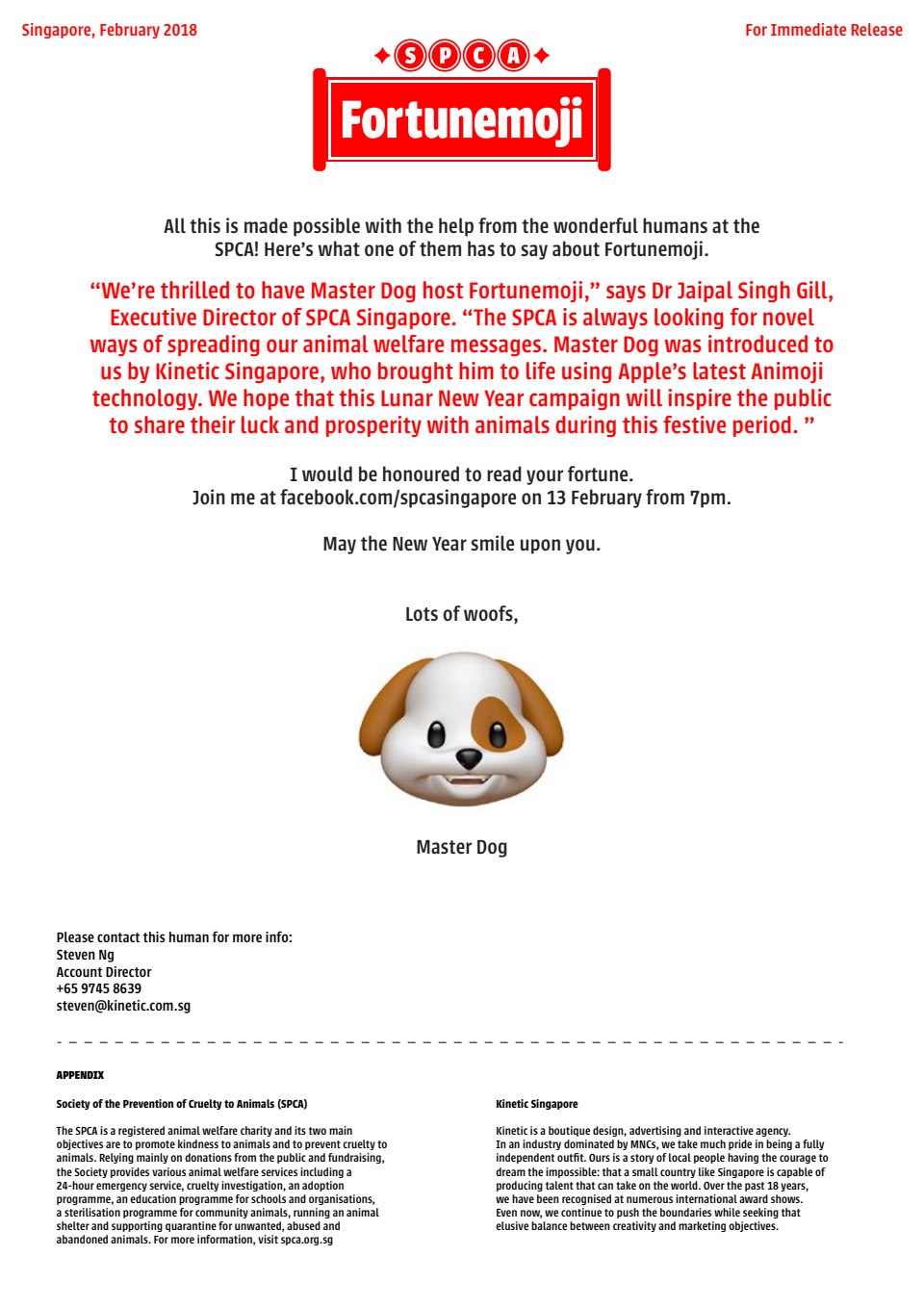 Press Release from Master Dog himself